Welcome WLTV viewers, Sometimes, it's not all fun and games. We have to be aware of what's happening in our country and our world. For those who don't want to comb history books to understand a little bit of politics, we have our World Liberty TV
Read more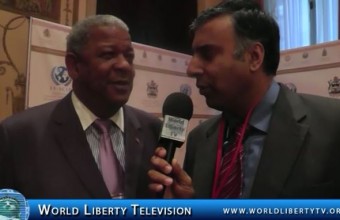 Winston Baldwin Spencer is the Prime Minister of Antigua and Barbuda. He has been Prime Minister since March 24, 2004, when his party, the United Progressive Party (UPP), which he had led as the opposition party for several years, won a parliamentary election. He has also been Minister of Foreign Affairs since January 6, 2005.
In 2004, Baldwin Spencer led the United Progressive Party to a landslide victory in the general election. He defeated Lester Bird's ALP, which had ruled Antigua and Barbuda for the previous 28 years. In Government he moved to enact a trio of good government reforms: a nationwide school meals program, raising the minimum wage and paying all civil servants.
Internationally Baldwin Spencer is known as a skilled diplomat who helped his country assume the leadership of the Group of 77 in 2008. He received the highest order of Cote d'Ivoire, the Commander of the National Order. He was also recognized by the United Nations for his leadership, receiving the Millennium Development Goals Achievement Award in recognition for his work advancing the cause of international development.