By:Dr.Adal M.Hussain,Phd (AKA) Dr.Abbey ,Editor @ Large for World Liberty TV
UNIFIED WELTERWEIGHT WORLD CHAMPION ERROL SPENCE JR. BEATS TWO-DIVISION CHAMPION DANNY GARCIA BY UNANIMOUS DECISION IN FOX SPORTS PBC PAY-PER-VIEW MAIN EVENT SATURDAY NIGHT FROM AT&T STADIUM IN ARLINGTON TEXAS.
Unified welterweight world champion Errol "The Truth" Spence Jr. defeated two-division champion Danny "Swift" Garcia by unanimous decision Saturday night in the main event of a FOX Sports PBC Pay-Per-View from AT&T Stadium in Arlington, Texas.
"The moment is surreal," said Spence. "Coming back from the accident, I feel like I looked pretty good tonight. All training camp I felt good. I told people I didn't want a tune-up fight. I proved to everyone that I'm the best 147-pound fighter in the world."
Spence (27-0, 21 KOs) retained his WBC and IBF titles with an impressive performance in his hometown that saw him own a 187 to 117 advantage in punches landed, according to CompuBox. Spence controlled much of the action with his jab, landing 84 of them to slowly damage the left eye of his opponent.
"His jab was rangy and threw my timing off a bit," said Garcia. "That was the key to the fight. Everything else I feel like I adapted to. The jab was the only thing that was better than expected."
Garcia (36-3, 21 KOs), known as a supreme counter puncher, picked his spots against the unrelenting attack from Spence, having occasional success with his counter right hook and body shots. However, Spence was the more accurate fighter, connecting on 26% of his shots to 17% for Garcia.
"Danny Garcia pushed me to the limit, especially in training camp," said Spence. "I've watched him fight since he was an amateur. I knew he was a great champion and I had to be 100% ready."
"I was trying to be more active," said Garcia. "He did a good job taking away what I wanted to do. Everyone is looking for my left hook, so I thought my right hand could be the difference. I had some success going to the body with it. When two champions fight, one guy is going to be better on the night."
The two welterweight elites continued to fight hard and throw big punches to the last bell, but it was Spence out landing Garcia in each of the last six rounds. After 12 rounds, the judges scored the fight 117-111 and 116-112 twice, all for Spence.
"I had a little bit of ring rust, but I was in such great shape and took everything seriously in training so that I would not be discouraged by that," said Spence. "I worked my jab and used my angles because that was my best move.
"It's been a long year and a half, so I'm going to wind down for a week or two, then get back on it. I proved that I'm back and I'm here to stay."
ABOUT SPENCE VS. GARCIA: Spence vs. Garcia saw unified welterweight world champion Errol "The Truth" Spence Jr. duel two-division world champion Danny "Swift" Garcia in the blockbuster main event of a FOX Sports PBC Pay-Per-View Saturday, December 5 at AT&T Stadium in Arlington, Texas.
The pay-per-view began at 9 p.m. ET/6 p.m. PT and featured unbeaten super welterweight sensation Sebastian "The Towering Inferno" Fundora taking on Habib Ahmed in a Super Welterweight Title Eliminator in the co-main event. The lineup also saw all-action contenders Josesito "The Riverside Rocky" Lopez and Francisco "Chia" Santana square-off in a 10-round welterweight affair, plus featherweight contender Eduardo Ramirez faced Texas contender Miguel Flores in a Featherweight Title Eliminator to kick off the pay-per-view.
It was a truly a great fight, Errol Spence Jr, had the crashed his Lamborghini, and was miraculously  survived and after 14 months, had his first fight with Danny Garcia, which he won by  unanimous  points.
He boxed great, great jabs, body work and many more combinations; I believe he should take another fight, before he fights Terrance Crawford in a mega fight, maybe late in 2021.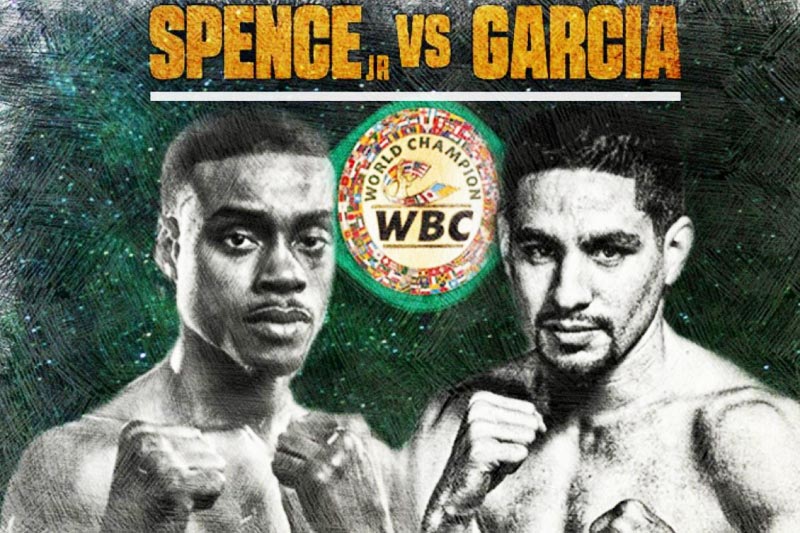 See much more about boxing in our World Liberty TV, Boxing Channels , blogs  and Photo gallery by clicking here.