By: Lidia Evita, Staff Writer for World Liberty TV
The Vision Council and RX, co-organizers of Vision Expo, today share details on the opening night party and other special events planned for Vision Expo East 2022, taking place March 31-April 3 at the Javits Center in New York City.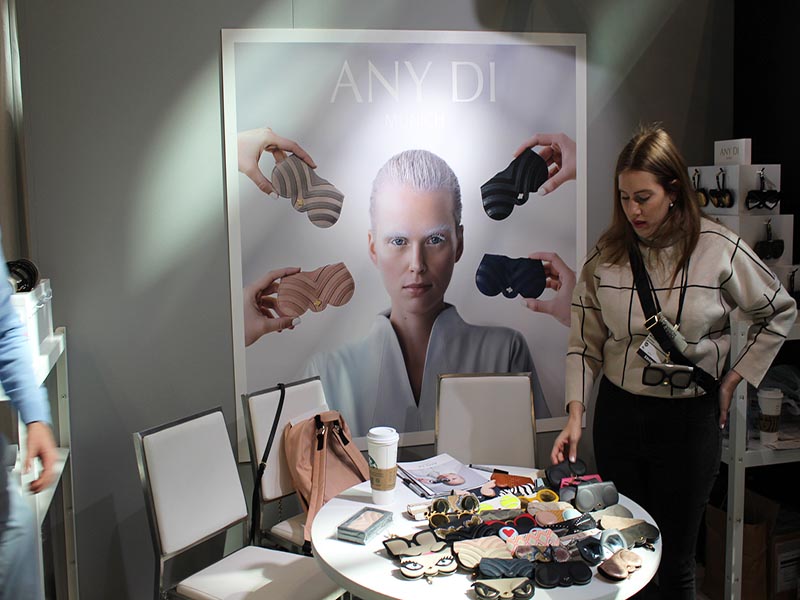 "After a disruptive few years for the industry, Vision Expo East is the perfect moment to celebrate this special community, its resilience and the future," said Mitch Barkley, Vice President of Trade Shows and Events at The Vision Council.
"We are excited to have a robust line-up of parties and events taking place both on and off the Show Floor during which the community can come together, reconnect, make new connections and have fun," said Fran Pennella, Vice President, Vision Expo, at RX.
Bad Habits "The EyeDocs of Rock," the longtime rock band comprised of several practicing optometrists, will perform at Vision Expo East's opening night party on Friday, April 1. The party will take place from 8:30 pm until midnight at Sony Hall in the Paramount Hotel, located at 235 W 46th Street.  All Vision Expo attendees are invited to the opening night party.  Attendee badges are required for entry.
The longtime band started playing together in 1987 when three of the current members were optometry students at Ohio State. Bassist Michael "Jules" Raies, OD; keyboardist/guitarist Mark Schindler; guitarist Pat Dollenmayer, OD; keyboard player Bob Glass, OD; and drummer Tony Fenton, OD have performed at numerous optometry conventions and events since 2000. The band has also played at the Rock and Roll Hall of Fame and has been an opening act for classic rock bands like Lynyrd Skynyrd and Cheap Trick. All the band members but Schindler are practicing optometrists.
Other special events planned for Vision Expo East include the OPTImum Retail Award Champagne Reception, taking place Friday, April 1 at 5:45 pm at The Bridge.  During the reception, the winner of the 2022 award, which celebrates independent boutique retailers, will be announced.  The 2022 award finalists include: Black Optical (Dallas, TX; Oklahoma City, OK; Tulsa, OK; St. Louis, MO); Eyes on Sheppard (North York, Ontario); Ocean Optometry (Halifax, Nova Scotia); and OPTYX New York (New York, NY).
Additionally, on Saturday, April 2, there will be a Q&A session at NOW by Vision Expo, the new eyewear trends showcase.   The Q&A will take place from 1:15-2 pm and will be an opportunity for attendees to learn more about the showcase and field their questions to the advisory committee members who conceptualized the showcase, including: Nico Roseillier, creative director of Europa / State Optical Co. / American Optical; Karen Giberson, President and CEO, Accessories Council; Julie Chi, Director of product development and sourcing, Peepers BY PeeperSpecs; Jamal Robinson, Co-Founder and CEO, CEV Collection; and James Spina, Editor-in-Chief 20/20 Mag, Jobson Publishing.
Also on Saturday, the National Federation of Opticianry Schools (NFOS) College Bowl, powered by EssilorLuxottica, takes place from 12:30-1:30 pm at The Bridge. The fast-paced quiz competition will feature students representing NFOS member opticianry schools competing to test their optical knowledge.  To view the complete schedule of events taking place at The Bridge, filterable by date, browse the event directory here.
Later on Saturday, Vision Expo will celebrate the winner of the Global Talent Search, Port Tanger, during a celebratory event from 5-6 pm in The Atelier, Vision Expo's new neighborhood for brands with unique, ownable culture and respected industry position.  The Global Talent Search is supported by the eyewear designers of the Council of Fashion Designers of America (edCFDA) and aims to identify and support emerging designers and promote their talent to the vision community.
The Vision Council, co-organizer of Vision Expo, will also host a Lens, Lab, and Lens Processing & Technology networking event on Saturday, April 2 from 5-6 pm. Members and nonmembers are invited to enjoy beer and wine on Level One in the Attendee Lounge.
To browse the complete directory of events planned for Vision Expo East 2022, click here.  While on-site, attendees are encouraged to reference the mobile app for the most up-to-date schedule.
Vision Expo East 2022 will take place at the Jacob Javits Center in New York City from March 31–April 3, 2022. The Show's educational program, together with OptiCon®@Vision Expo, will open Thursday, March 31 and the Exhibit Hall will open Friday, April 1.
About Vision Expo: Vision Expo East and West are trade-only conferences and exhibitions for eyecare and eyewear presented by co-owners RX and The Vision Council. Vision Expo is the complete event for ophthalmic professionals, where eyecare meets eyewear, and education, fashion and innovation mingle. In the Vision Expo Exhibit Hall, eyecare providers can discover trends, interact with new technologies and access innovative products and services. The Vision Expo education program is driven by the profession, offering content of the highest quality and relevance to enhance overall patient care.
About The Vision Council: As the vision care leader in enabling better vision for better lives, The Vision Council positions its members for success by promoting growth in the vision care industry through education, advocacy, research, consumer outreach, strategic relationship building and industry forums.
World Liberty TV's team has been covering the vision expo for the past 12 years, and it's a great pleasure that Vision Expo is back in a big way. See some of the Vendors and exhibitors in our World Liberty TV, Health and Beauty Blogs and Channels by clicking here.