By: World Liberty TV Product Review Team
Every  year we look for the best possible products to review in our World Liberty TV, Technology Reviews channels, below we found the best possible products to showcase in our "Must Buy " Technology items for the holiday previews 2016.
Read more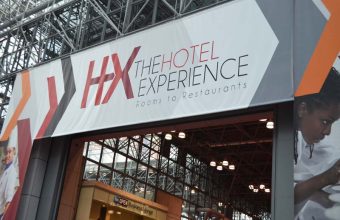 BY: Liliana Rocio, Senior Editor For World Liberty TV
Now in its seventh year,
Boutique Design New York (BDNY)
is the leading trade fair and conference for the hospitality design industry, serving the eastern United States, Canada and Europe. Presented annually by Boutique Design at
Read more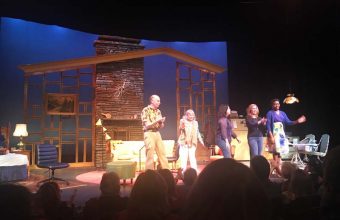 BY: Atul Kapoor Staff Writer For World Liberty TV Throughout their childhood, Holly and Fern's parents were wildly unpredictable, endearingly neurotic, and blatantly dysfunctional. Now, in their eighties, they are facing the biggest crises of their lives, and it's up to Holly and Fern to lend a...
Read more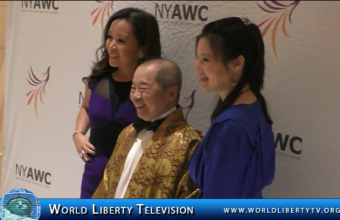 Themed "Brightening Our Future Together," the New York Asian Women's Center (NYAWC) Phoenix Awards will honor author Sheryl WuDunn, the first Asian American reporter to win a Pulitzer Prize, at its benefit gala in Manhattan next week.
NYAWC is the largest Asian American domestic violence organization in the country; a premier human trafficking serving organization; and, a national demonstration project that provides model services to sexual assault survivors. For 34+ years, NYAWC has helped women and their children overcome domestic violence, human trafficking, sexual violence and other forms of abuse by empowering them to govern their own lives.
"Over the last year and a half, we have witnessed 50% growth, both in the size of our staff and budget," said Board Chair Karen Elizaga. "Over the next year, as we approach 35, we envision even more growth. We have the courage to think bigger and to believe that not only can we serve our clients directly to support the now 1,400 women and children who come through our doors, but that we can do work to affect systemic change."
The masters of ceremonies will be Nina Pineda of WABC-TV and Ernabel Demillo of CUNY-TV/Asian American Life. Speakers include gala co-chair Yogesh Bahl and executive director Larry Lee. Special guests and performers are auctioneer Charles Antin, comedian Aparna Nancherla and indie rock artist Queen V.
Sheryl WuDunn, the first Asian American reporter to win a Pulitzer Prize, is currently a co-founder of FullSky Capital, where she advises socially driven for-profit ventures, along with ventures in education, healthcare, new media technology, among other fields. She also is a senior managing director at Mid-Market Securities, a small banking boutique helping growth companies.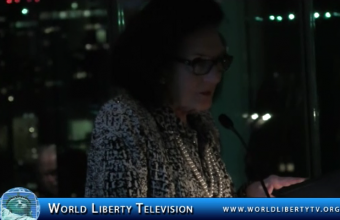 The American Federation for Aging Research (AFAR)  hosted  its 35th Anniversary Awards Dinner on Wednesday, November 2, 2016 in New York City. The Awards Dinner was  themed "Let's Make this the Age of Aging Better," and  celebrated leaders in finance, philanthropy, and science for their commitment to the socioeconomic impact of aging research.
AFAR  presented four Awards of Distinction. Johannes J. Baensch, Ph.D., Chief Scientific Officer at Nestlé Skin Health S.A., was   presented the Honorary Leadership Award. Roger W. Ferguson, Jr., President and Chief Executive Officer of TIAA,  received the Chairman's Award. Frances Hesselbein, President and CEO, The Frances Hesselbein Leadership Institute, was  presented with the Icon of Aging Award. Peter G. Peterson, Founder and Chairman, Peter G. Peterson Foundation, was presented the George E. and Marie J. Doty Award.
See More about  American Federation for Aging research (afar) ,in our World Liberty TV, Humanitarian Channel.