By: Steve Webner Staff Writer for World Liberty TV
NFT.NYC has been dubbed the Super Bowl of NFTs. True to this honorific, NFT.NYC is the largest and most respected NFT conference in the world. Celebrating its fourth year, the conference returned for a three-day in-person event that brings together fans, influencers, and developers of NFTs.
Since 2018 we've been committed to NFTs and the builders (well before anyone cared!)
Give The Community A Voice: Put as many speakers on stage as possible to provide a forum for the NFT community to give voice to  most relevant ideas of the moment.Connection: Bring people together who are working on like projects Proselytize: Educate the global community about the value of NFTs.
The 2022 event will be hosted across 7 venues in Times Square, including the iconic Radio City Music  Hall.
Jodee Rich: NFT.NYC Co-founder, spoke about the growth of the event: "This is our fourth year hosting the event. The addition of Radio City Music Hall to the lineup of great venues will provide an ideal platform for some of the most exciting speakers within the NFT community. "NFT.NYC's programming at Radio City will be hosted by Coinbase, with exclusive stage sponsor, Ripple. "NFT.NYC brings together the diverse, global NFT community of creators, developers, companies, projects, and educators for an inspirational exchange of ideas. We are thrilledto present NFT.NYC." – Coinbase.
"After a positive experience participating at NFT.NYC 2021, Ripple is excited to continue our partnership in 2022 as a Platinum Stage Sponsor," said David Schwartz, CTO at Ripple. "We look forward to further showcasing the long-term utility and benefits possible for NFTs with the XRP Ledger."
NFT.NYC is attracting the ecosystem's top projects, presenting new ideas, technologies and launching initiatives to thousands of its attendees. Over 1,000 NFT community members will speak at NFT.NYC 2022.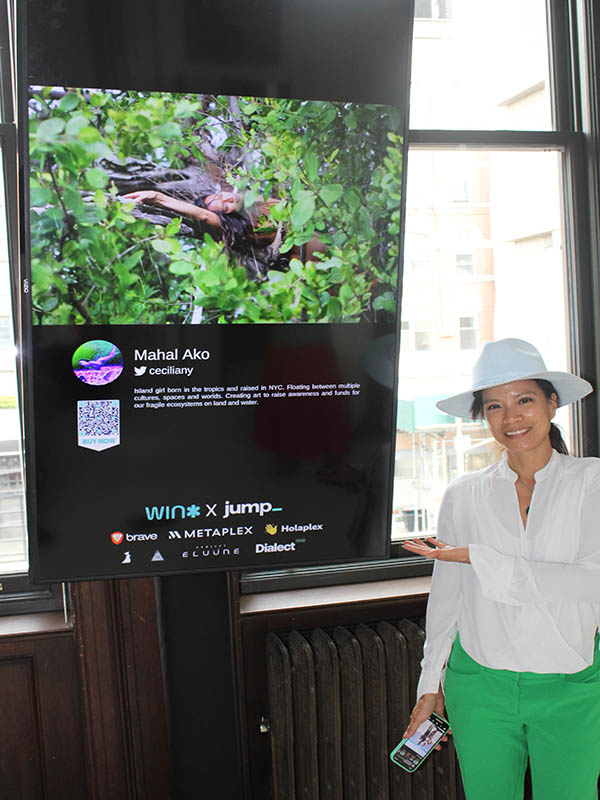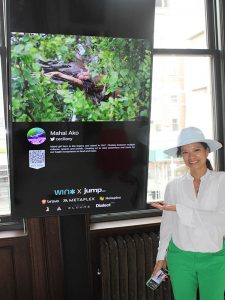 99 days out from the event, 3,500 attendees (from over 60 countries) have already registered for NFT.NYC. At the same point in the lead up to the 2021 event, only 10% of total tickets had been sold.
NFT.NYC expects the 2022 event to sell out early. The 2021 event sold out with 5,600 participants and over 3,000 on the waitlist.
It was a great event, this was our first NFT, event we covered, it was very educational for us to learn ourselves and educate our readers about NFT's. See more in our World Liberty TV, Technology Channels and Blogs by Clicking here.