BY: Liliana Rocio, Senior Editor For World Liberty TV
If you have something to sell, you don't have time to sell them on it. Where, how, and why should do it for you. Retail today isn't an establishment, it's an experience. And the more you impact people, the more you impact perception, and ultimately – profit.
But in our quest for impact, it's easy to forget that in order to stand out from each other, we actually need each other. Traditional retailers need non-traditional solutions, online sellers need an offline presence, tech start-ups need scale, and on and on. We can't afford to stay in our small, specific lines of business. We need to go big. NRF 2019: Retail's Big Show.
The world's largest retail conference and expo isn't just a conference, it's a community. Filled with a global audience and exhibitor base that could only come from NRF.
It's a marketplace for ideas and relationships. A chance to forge new partnerships, try out best-in-class experiences, and learn from some of the biggest players transforming retail today. An event guaranteed to drive impact. Because after all, what's the point of a show if you have nothing to show for it?
Thousands of people from retail's most innovative companies descended on New York City Sunday as NRF 2019: Retail's Big Show kicked off. Over the next few days, this is where business deals could happen that could shape the year for the nation's largest industry.
BJ's Wholesale Club Chairman, President and CEO Chris Baldwin opened the show in grand style, balancing the "big" of retail with the impact of its individual innovative leaders.
Many retail luminaries appeared on the stage to share their thoughts on leadership, culture, diversity and inclusion, giving back to the community and the importance of nurturing a workforce. Best Buy Chairman and CEO Hubert Joly was one of them.
Kroger Chairman and CEO Rodney McMullen spoke about the evolving role of the store and retail jobs of the future.
The second day of the world's largest retail conference and expo concluded Monday with plenty to reflect upon. Retail leaders shared words of wisdom, thoughts about the state of the economy and special announcements about previously unheard-of company initiatives.
Leadership "The right decisions are never tough decisions," said Dick's Sporting Goods Chairman and CEO Ed Stack. He and other leaders had messages of inclusion, leading with conviction and giving back to the community. Marvin Ellison also had career advice for "anyone trying to do more."
Early in the morning, NRF President and CEO Matthew Shay appeared on CNBC's "Squawk Box" to discuss how the consumer is in a good place post-holiday season. Target CEO and Chairman Brian Cornell and former Federal Reserve Chair Janet Yellen echoed the sentiments, although Yellen warns about unresolved trade issues holding back spending.
Leading retailers like Kroger and Walmart are ramping up various strategies to adapt to a rapidly evolving industry, and Chain Store Age had a summary of findings about the new male shopper.
Retail Executive Summit  2019: was sponsored by GS&MD , which took place at The Mandarin Oriental Hotel , where many Brazilian Companies , spoke about retail in Brazil ,Consulate general of Israel Danny Dayan was the morning speaker, with opening remarks.
The other speakers included : Larissa Maranhao,Consumer Experience manager BREX, Pedro Frias, President of Brazil Conference and CFO Harvard International Relations Council,  Walter Longo Director of Unimark Longo, Luis Justo CEO,Rock in Rio, Sandra Coutinho International Correspondent for TV Global NY, Ravi Bagal Head Worldwide Business Development Consumer industries for Amazon Web Services , Luiza Helena Trajano, President Magazine Luiza, and many more spoke ,
We are proud to cover NRF for the 9th year, it seems it gets bigger and better every year, with so many people coming from over 99 countries worldwide.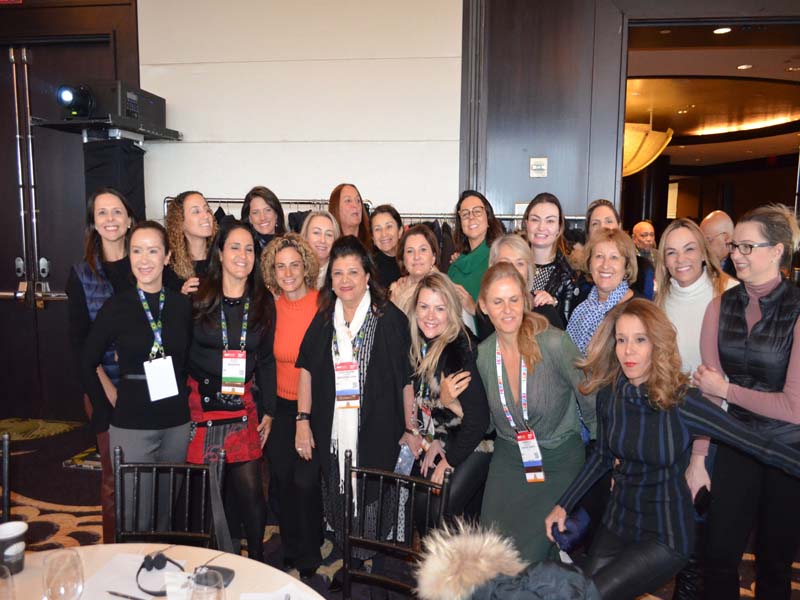 See more about NRF in our World Liberty TV Business Channel by clicking here.